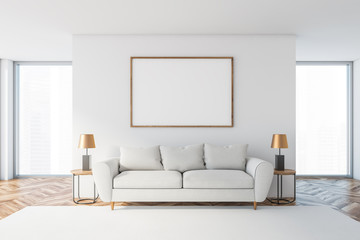 My home in Essex County NJ is my comfort zone. This is the place we kick off our shoes, let down our hair and often change right into comfy jammies for hanging out!
So why should it be any different when we are selling a house?
Let's cut right to the bottom line:
The more appealing a house is to a potential buyer, the better price they will be willing to offer!
Sloppy and lived in is a very comfortable place to be - in your own space. And without fully realizing it, if your house is sloppy comfortable, potential buyers will sense it as being YOUR HOUSE. Not a house they can make their own!
This is where staging plays a major role in getting a house sold, quick as possible, for as much as possible!
We all know we live in the "comfy sloppy" zone, but we want to think we live in that "magazine picture" zone. Create that for your potential buyer with a few simple changes.
IF YOU CURRENTLY LIVE IN THE HOUSE:
Pack up all those personal pictures, momento's and all but the most plain vanilla wall art
Stash away, hide away or organize to the nth degree all of your kitchen paraphenalia - the clearer the counters, the bigger they look!
Remove all but the essentials from every closet, shelf and cabinet throughout the house - INSTANT STORAGE SPACE TO IMPRESS THE BUYER!
Less is more when it comes to the furniture; it's all about placement instead. The perfect arrangement and VOILA' - every room looks as big as it possibly can!
IF YOU MOVE OUT BEFORE THE SALE:
Minimal staging will add life and warmth to those empty rooms
Staging to create purpose for a room; that bonus room should spark imagination
Staging to create atmosphere; candles and a set table speak ROMANCE to the dining area
Add inexpensive sheers if you've taken window dressings with you. They'll add warmth but let all the light shine in! (Don't forget to wash the grime from those windows! That will make a lasting impression!)
Even when a room is essentially empty, fresh cut flowers make a bold statement of elegance - just be sure they get changed out when they begin wilting! Prettily arranged silk flowers in stunning vases will have the same effect if real flowers aren't an option.
Marketing techniques to help sell your home fast and for top dollar is one of the fine services your local marketing specialist offers. Find out more, or explore all available homes for sale by visting: https://njrealestatehomesearch.com