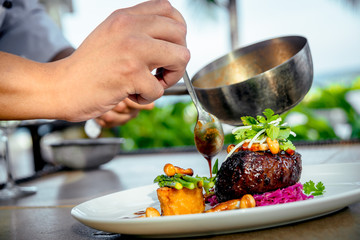 Cooking for one takes as much effort and planning as cooking for a large number of people. Some have actually claimed it's easier to cook for four or more than plan meals for just one or two people.
Dining for two or for ten presents its own challenges, and house hunting offers many of the same concerns. A single or couple will be seeking to meet very different needs than a family. Families come in all sizes, too. From parents and children, to multi-generational configurations, not every home will suit every need.
The number of rooms, in particular the number of baths and bedrooms, will be of importance. Just as important will be the location of those rooms and how they fit into the daily living habits of the inhabitants of the home.
As you consider the needs and wants for your next home, keep in mind the layout as well as the number of the desired bedrooms, baths and living spaces. Will anyone be working from home? Will the children be schooling from home or homeschooling and how will those needs be addressed? If multiple generations will occupy the spaces, is there need of more private living area?
A few layout items to keep in mind; if you have youngsters at home, an open floor plan that allows easy sight lines from work areas such as the kitchen or home office into the play areas including the back yard may be preferable. Speaking of young children, the configuration of the outdoor space should be given consideration. It may be problematic to deal with a steeply sloped lot or lack of outdoor play area.
If seniors will be living in the home, stairs may present challenges. Are there options for single floor livability that include bedroom, bath and living area?
Finding just the right property to fit all the needs of your family, whether a family of one or more, takes planning, just like cooking a great meal! Your local marketing specialist is familiar with the marketplace, and an excellent starting point to begin the process.
To search all new and available listings for sale, or find out the value of your current home, visit https://njrealestatehomesearch.com