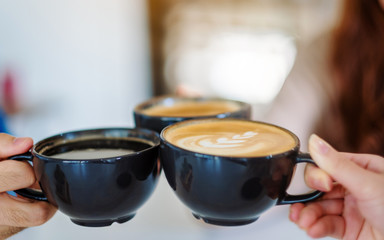 It's perfectly normal and natural to experience several different stages of emotion as you come to the decision to sell your current home. You'll be concerned about the financial considerations, the activity of selling and of course the details of your move itself!
The first day or two, the excitement of showings and anticipation of an offer to purchase will be front and center. You'll find yourself wondering:
Did they think the price was right? Were they impressed with what they saw? Will they want to live here?
A day with no scheduled tours can be maddening as you wonder; what don't people like about my house? Is our price too high for the marketplace?
Instead of worry, focus on working with your local marketing specialist concerning the main three ingredients to a successful sale.
1. PRICE FOR THE MARKET -
Choosing a listing price should be based on current market conditions, the condition of your home and insight, provided by your agent, about how the market is trending. Price too low, and folks may simply wonder what's wrong with the house! Price too high and you end up helping to sell the competition that much faster. A combination of recent sales data, pending sales data and the desirable features of your home will dictate the best asking price.
2. DRESS FOR THE OCCASION -
When heading out for a special occasion you change from your everyday to your fancy best. Let your house do the same! Dress it up for this special occasion. Start with the basics, doing a thorough cleaning of each room, closets and cabinets to show off the home. Then add the accessories!
Clean, clear walkway to the front door
Trimmed hedges, clipped lawn and weeded garden spots
Wash the windows, sweep away any front porch debris and add a cozy seat or two to welcome visitors
Once the front door opens, make sure the eye beholds a clear, uncluttered look at the home. No jumble of coats, shoes, sports equipment, school books or other items in the entry.
3. SEND OUT THE INVITATIONS -
The lawn sign is one of the important attention getting elements, however, the greater number of people start their search for a new home online. The marketing plan will include excellent photos to utilize on all available online platforms to invite potential buyers to your sale!
There are other details to a successful sales transaction which you and your agent will attend to, but these top three items are the most reasonable place to start. You might be interested in seeing what your competition will be once you place your home on the market. Visit this link to take a look at everything else on the market, and perhaps find your next home as well! https://njrealestatehomesearch.com