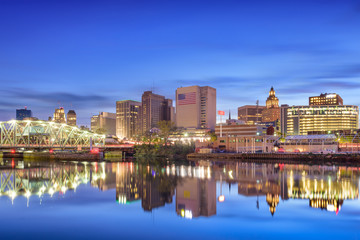 New Year, new opportunities and what's new in New Jersey; in particular, what's new in Essex County real estate that buyers and sellers need to know?
INVENTORY! If you've kept up with any real estate news throughout 2019, the recurring theme, 'oft lamented, has been the insufficient inventory to meet the demand from potential new home owners.
I'd love to tell you those thin days are over, but that just wouldn't be true.
The economy is strong, growing stronger and there aren't any signs that that will change anytime in the near future unless something unexpected occurs suddenly.
Mortgage interest rates are not only remaining lower than they've been in years, there's hints they may move lower! That alone inspires a "now's the time to buy!" attitude, driving greater numbers of hopeful home owners rushing to see every new home that comes on the market!
That same buyer demand is having great affect on the current home owners, who are reaping the benefits of equity gains. However, it isn't necessarily inspiring them to put the house on the market and cash in on those gains.
In fact, statistics show more people are remaining in their homes for longer periods than ever before. Historically, people moved about every 5-7 years on average. One recent analysis found that the average length of homeownership has reached 13 years, which is 5-8 years longer than it was in 2010.
One speculated reason for this is that buyers who locked in those wonderfully low mortgage rates are reluctant to chance higher rates if they sell. Another reason brought forth is that as families grow smaller, many having fewer than the average of 5 children a few decades ago, the need to move in order to accommodate more people has disappeared!
People move for a variety of reasons beyond family size, though, including employment changes, health reasons and purely economic considerations.
Some just get fed up with an overly long commute and crowded trains into the City! Essex County remains one of New Jersey's favorite choices for that very reason. Faster, easier commuting. Your local marketing specialist has all the 411 you need about the housing possibilities available, if this is your buying or selling concern.
To search all new and available listings for sale, or find out the value of your current home, visit https://www.njrealestatehomesearch.com/